Even 18 years after its initial publication, One Piece continues to enjoy unprecedented popularity around the world, no doubt thanks to the grueling efforts of series' creator Eiichiro Oda. Since July, fans have been waiting with bated breath after new details emerged regarding a kabuki stage version of the beloved franchise, but that wait is now over–October 7 marked the opening performance of the play, and we've finally been treated to some pictures of the cast!
Before we get to the pictures, we have one more exciting announcement to share–it's been confirmed that Super Kabuki II: One Piece will be performed in Osaka between March 1-25 of next year. That's great news for any One Piece fans living in the Kansai area or further from Tokyo.
This kabuki adaptation covers the story arc between volumes 51-60 of the original One Piece manga. While it's true that kabuki has evolved with the times considerably over the past 400 years or so, basing a play on a contemporary manga series is still an incredibly radical digression for the traditional art form. In particular, we've been dying to see what the 2-D characters would look like in kabuki costume, and now we've finally gotten a glimpse following this past Wednesday's debut performance.
▼ An original promotional poster for the kabuki adaptation featuring the characters in their regular 2-D forms, along with some first looks at the cast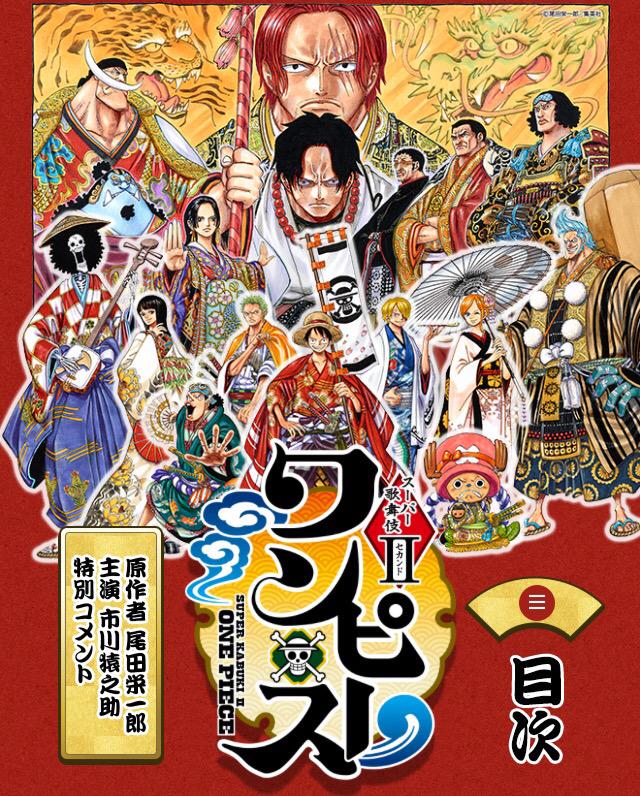 Okay, are you ready for this? Check out some pictures of the cast below!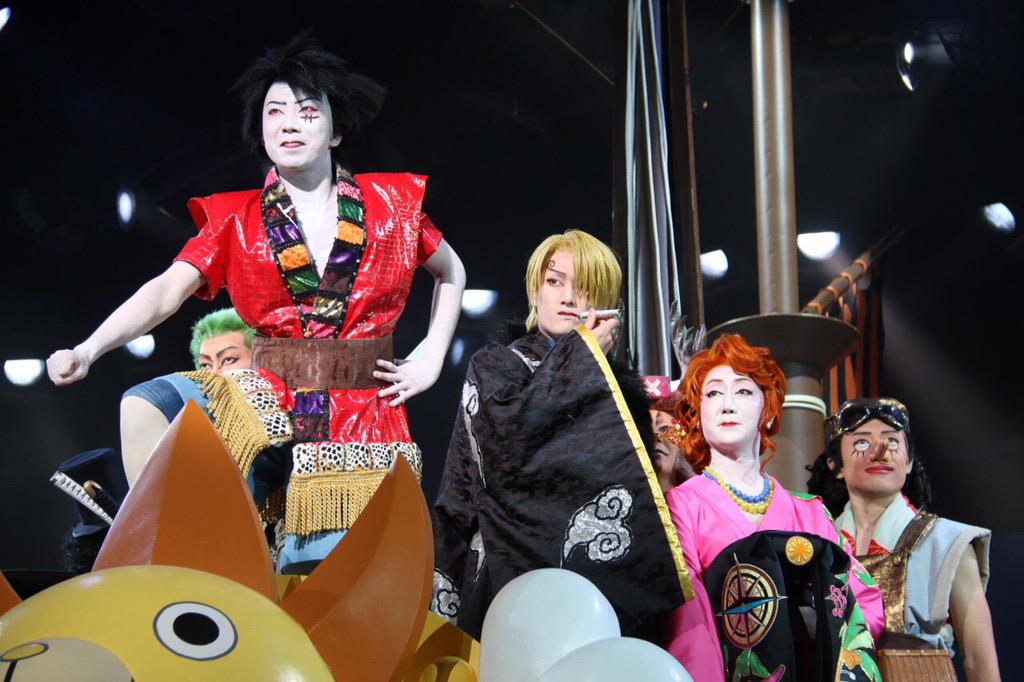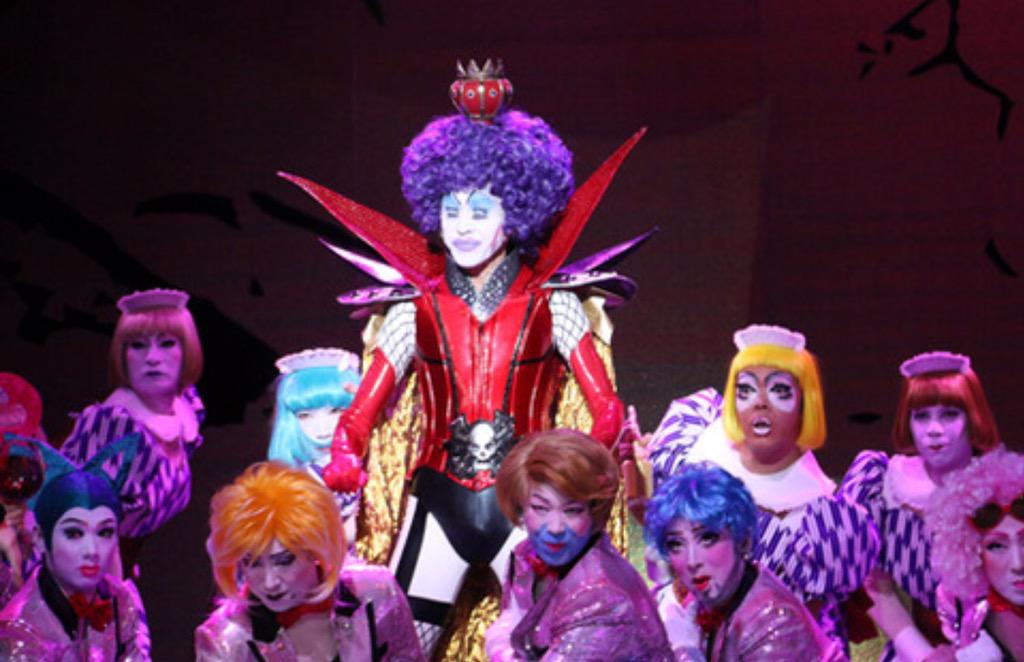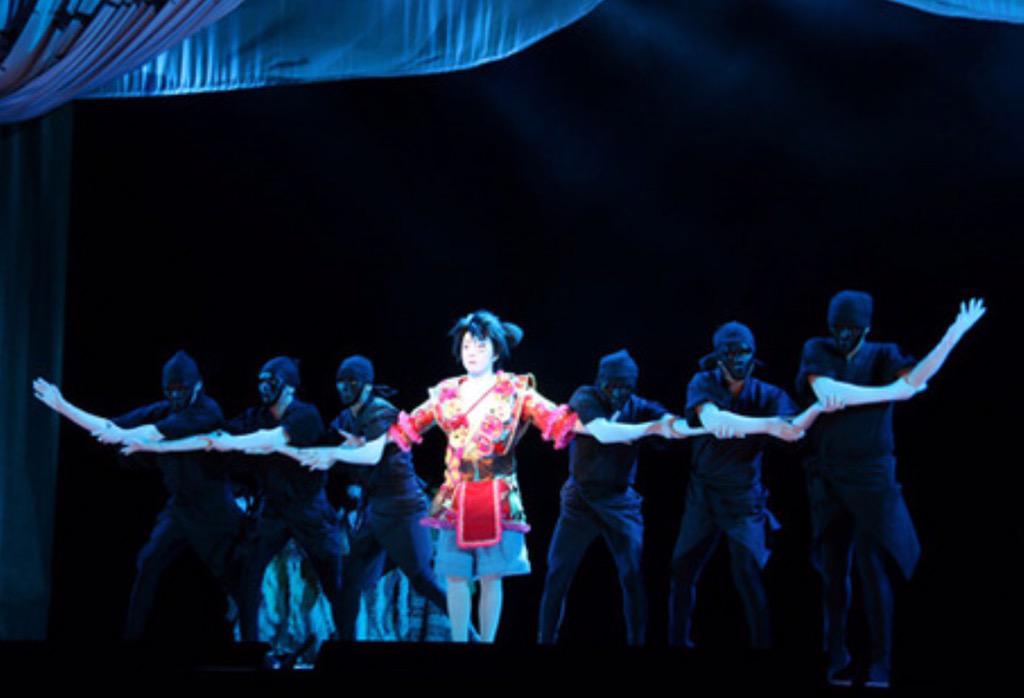 Let's now take a closer look at some of the individual characters.
Impressively, 39-year-old kabuki star Ennosuke Ichikawa IV plays protagonist Monkey D. Luffy, Boa Hancock, and Shanks all by himself. If you're confused about why he would play "Pirate Empress" Boa Hancock, remember that male actors have portrayed females in kabuki since the mid-1660s.
▼ Ennosuke Ichikawa IV as Luffy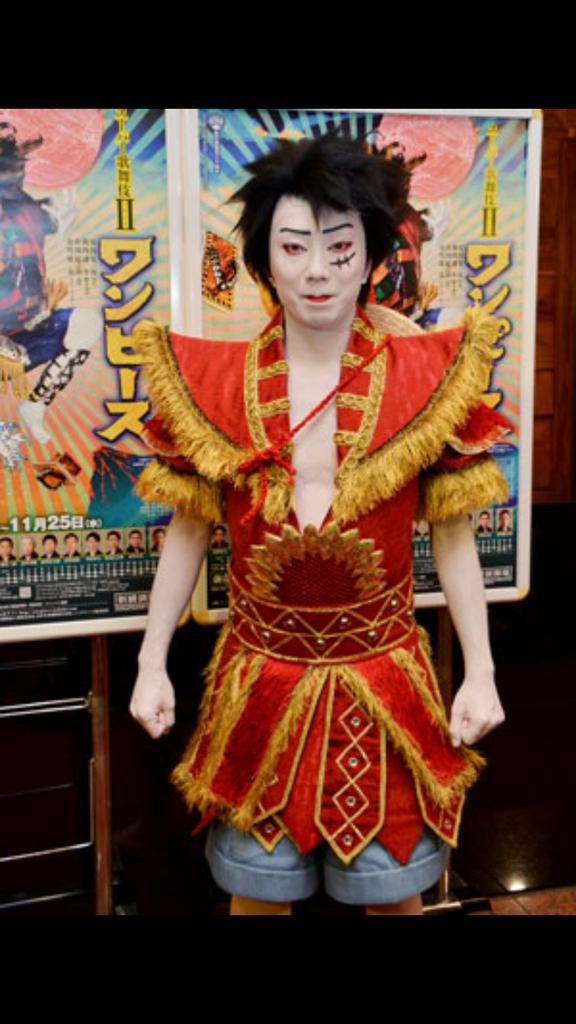 ▼ Ah, so that's how they portrayed anthropomorphic reindeer Chopper!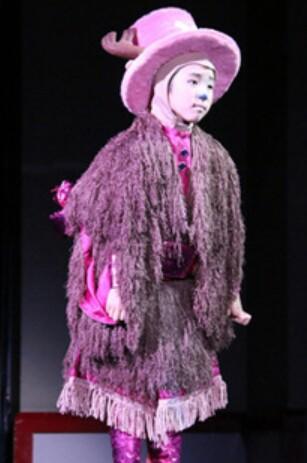 As fans of the series know, Luffy develops an unusual ability to stretch his body like rubber after accidentally eating a certain kind of Devil Fruit. If you're like us, you were probably wondering how an actual human could ever pull off that tiny detail in real life–but the kabuki answer is actually quite clever (see the picture below). Additionally, some net users pointed out that the stunt was probably inspired by a dance move featured in K-Pop duo TVXQ's 2012 music video for "Catch Me," which was in turn inspired by Marvel's superhero The Hulk.
▼ Top: TVXQ, otherwise known as Tohoshinki in Japan; bottom: One Piece kabuki version
If you're a fan of One Piece, kabuki, or both, be sure to check out a performance of Super Kabuki II: One Piece, which is running October 7-November 25 at the Shimbashi Enbujo Theatre in Tokyo's Ginza district. More detailed ticket and performance information can be found here.
Source: Naver Matome
Featured image: Kabukibito