My favorite designer is Jean Paul Gaultier, not only as a designer but also as a human being..the man is just beautiful……there I said it. As a blogger who has to promote Japanese products  this is like cursing in church (it's a Dutch expression), since JPG and Japan have nothing much in common, except for the fact that Japanese guys just look freaking awesome in Gaultier clothes! Their slim, almost feminine statue gives a different look to his designs and lots of my Japanese friends can even wear the Gaultier pour femme clothes and still look masculine…it just makes me feel so envious…. Sure Gaultier uses "macho" looking models in his fashion shows and they look plain awesome wearing his clothes, but not many hetero men have the guts or the confidence to pull it off.
In Japan Gaultier used to be huge, 20 years ago you could find Gaultier shops in every major city, especially in Parco department stores, there was a Jean Paul Gaultier Homme shop, a Jean Paul Gaultier Femme and a Jean Paul Gaultier Junior shop in almost every Parco. I spent many hours and many, many yen in Jean Paul Gaultier Junior shop here in Nagoya and I can say that wearing Jp's clothes made a better man..weird uh, but I became  far more open minded and the line between homo and hetero sexuality disappeared when I wore his clothes..both gay and straight accepted and complimented me on my looks and when going to trance parties both sides hit on me….not because of my looks but because of the "I don't give a fuck what you think I am… I am myself and you can't put me in a box" look.I became non sexual orientated when I wore his dress pants combined with a tattoo like skin tight shirt..that's what JP does, the man is a genius!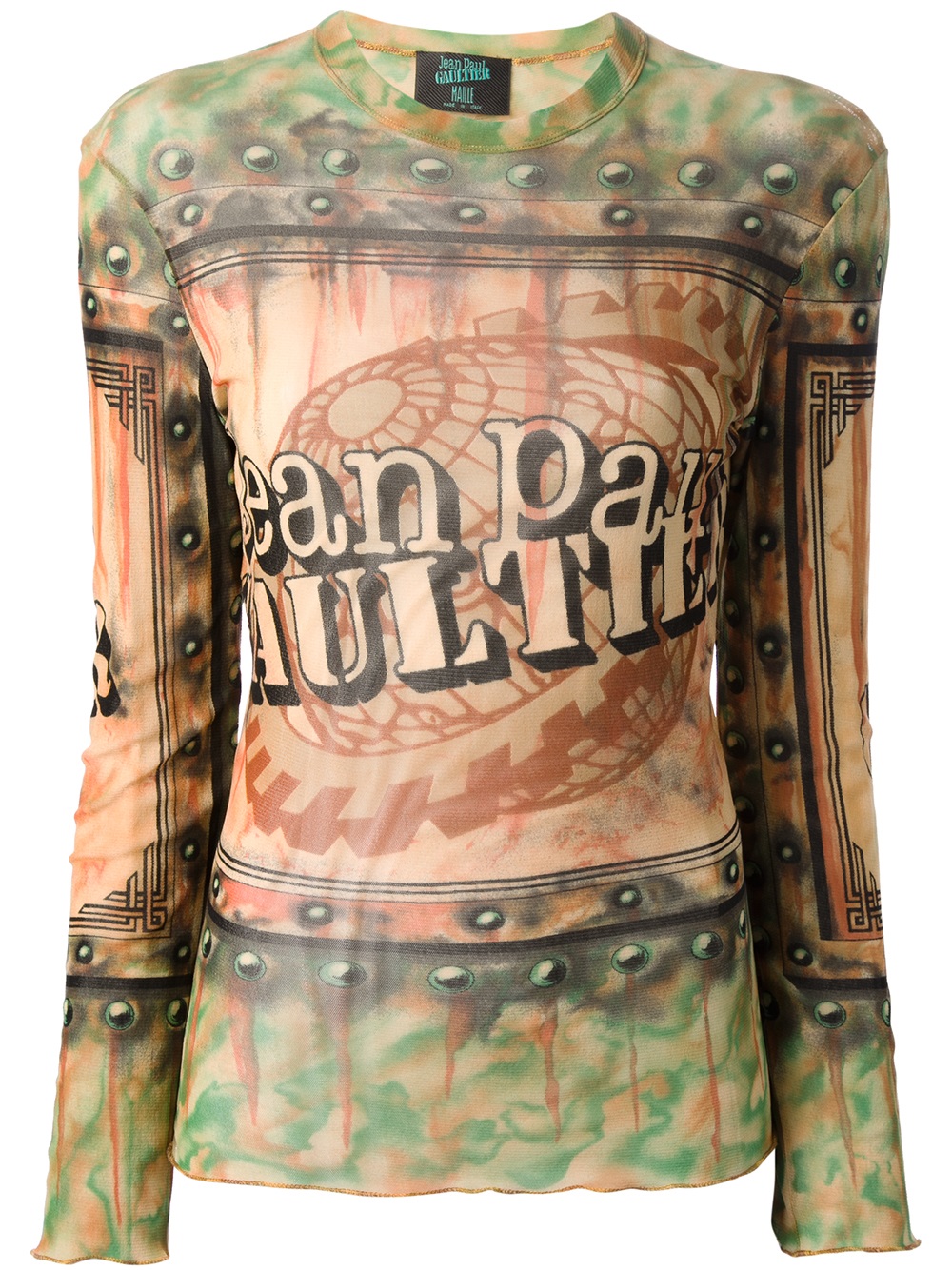 But times have changed and the economy in Japan took a bit hit, first to go were the JPG shops, these were aimed at the younger folks, but still too pricey for the young crowd….eventually the Gaultier Coulture shops disappeared and finally Tokyo's Ginza shop closed.. actually JP is also to blame for this, his clothes are so timeless that folks keep them for years and years and never get tired of them..so during the recession they don't purchase new ones, but buy cheap clothes to complement them, making those cheapies  look much more expensive than they really are.
Gaultier is back in Japan though, but not the way you would expect it…Seven Eleven and Gaultier? Yeah but not really…     Seven Eleven Japan owns old style japanese department store Ito Yo Kado which started selling the  Jean Paul GAULTIER FOR SEPT PREMIERES line. I tried and did my best to find out how much JP really was involved in this line, but I have to keep looking, cause I found nothing…but his influence is certainly there in big spades..however the prices..not really, yeah they are too low! Is this a luxury problem..well looking at this line, one ought to think so, because they are really good looking and unmistakably Gaultier!
Check out the whole line here
Unfortunately this line is still limited to women, but I was told that a man's collection is on it's way..especially since the women's line has proven to be a huge hit!
On Zozo you can find some great products, used and new for really low prices…
For me..well I hold on to all my Gaultier clothes and combine them with another designer who fell out of grace with the Japanese consumer…Dirk Bikkemberg and……beneath these fabulous designs I wear Uniqlo t-shirts….