So you're on your way to the latest cosplay convention, carrying all your stuff in your old suitcase looking like just another tired traveler on their way to yet another boring seminar….but the smile on your face betrays your feeling of coming freedom and pleasure. You'd fool the customs at the airport into thinking that there's something more sinister behind that smile and you just set yourself up for a thorough check, and when they pull out that fake katana….
No more, now you can travel in style, carrying a small 31L suitcase which you  according to the site can change to reflect your feelings or suit your TPO (time, place, occasion) What they mean is that you buy one suitcase which includes two different sheets from each of the 12 characters of the  Hakuouki Shinkai Kaze no Shou game. One sheet displays a character while the other sheet is little less flamboyant but no less beautiful.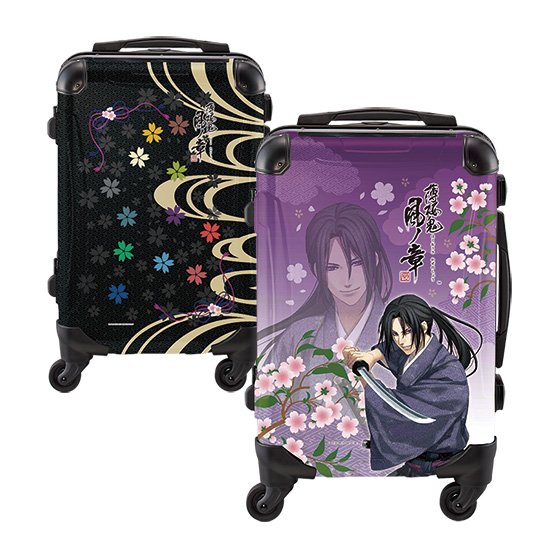 They cost 32,000 yen(320 points) and are made out of PC and ABS resin. The size is 550 × 360 × 230mm and weighs 3.5 kg. They are now ready for pre-order, but you don't have to wait too long since they are ready to be delivered late December.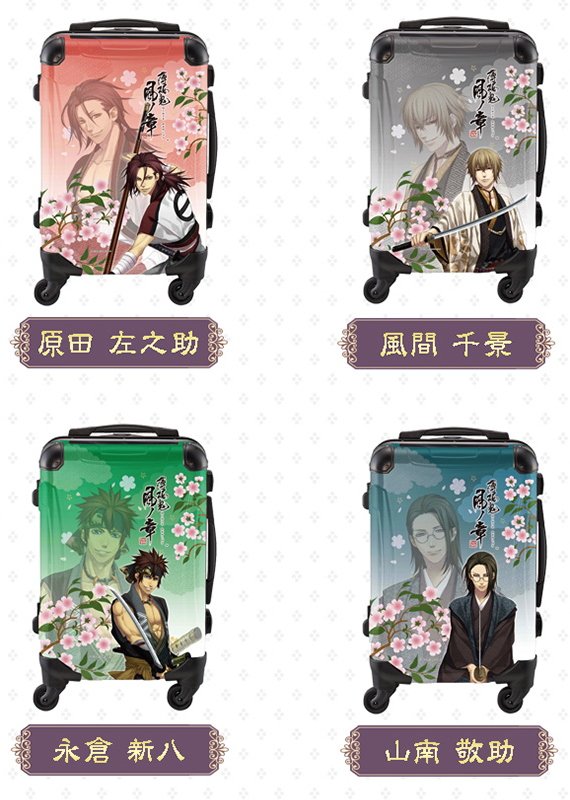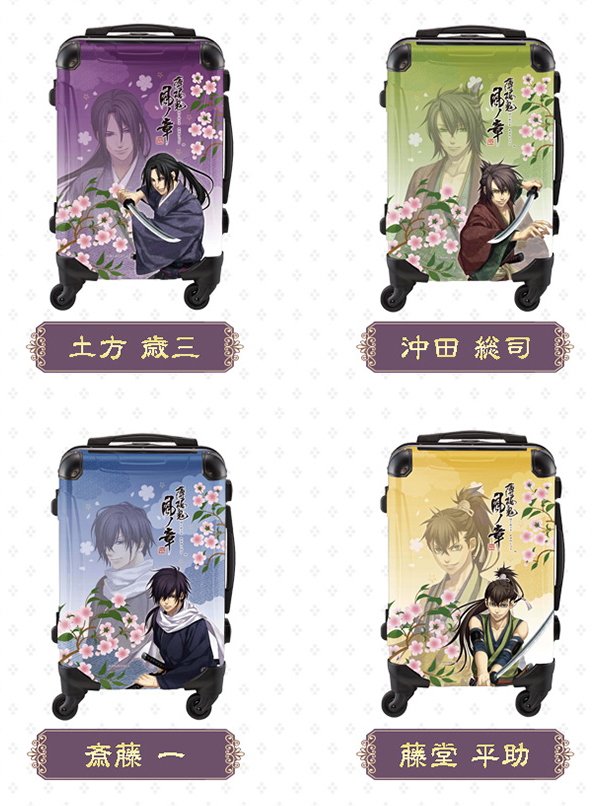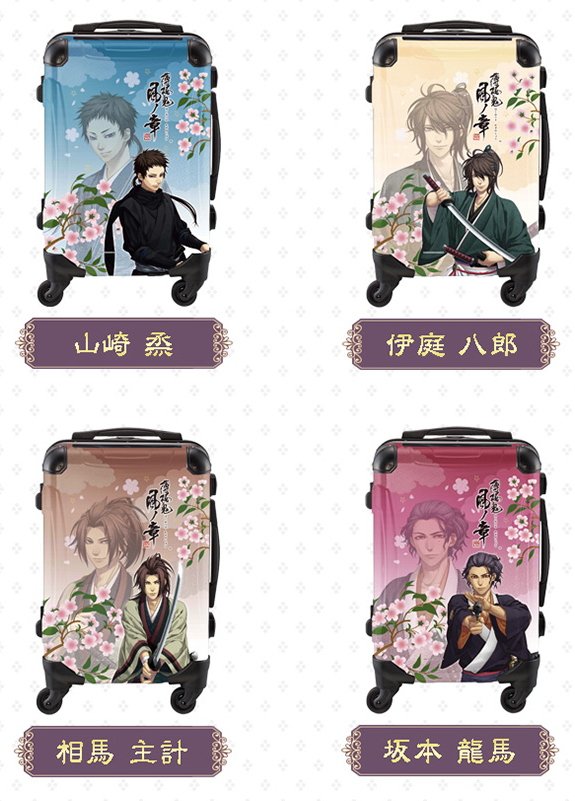 On a sour note….most of them are sold out except the following three:
Hijikata Toshizo
Okita Soji
Saito A
So you better hurry if you  want one.